Landlord Tips/Services
Whether you require the services of a reliable managing agent for your current investment properties in the Pacific Palms district or are wishing to acquire your first or additional investment property, Pacific Palms Signature Properties can offer a complete investment management service.
Our experienced Property Management staff can provide current rental market appraisals of your property or our sales team in conjunction with property management can assist you in the purchase of investment properties.
Maximising Rental Return
With localised knowledge in the Pacific Palms district, Pacific Palms Signature Properties can provide accurate market values of your investment property maximising rental return.
Our staff are committed to reducing vacancy rates through the prompt securing of suitable tenants and negotiating of lease renewals.
Your income is maximised through decreasing tenant rental arrears and negotiating rent reviews.
Maintaining and preserving your investment
When appraising your property staff will provide landlords with recommendations on:
Preparing your property for rent
Common tenant requirements – window locks
Qualified contractors
Landlord Insurance providers in the market place.
During our management, routine inspection reports will keep you informed of any required maintenance matters and we can arrange necessary repairs.
Pacific Palms Signature Properties offer highly competitive fees and individually tailored management plans. For more information call us on 02 6554 0666. or simply fill in the Rental Appraisal Form.
Our goal is to ensure that owners experience carefree management of their properties, comfortable in the knowledge that their investment is being effectively car for and their financial returns are being protected. We achieve this by having a very strong focus on matching quality tenant with quality properties supported by systems and processes that ensure no details are missed.
Today there is a myriad of important task and compliance issues that need to be attended to when leasing and managing property. By appointing us, we minimise your risks and take the stress out of leasing and managing your property. We will ensure that every detail is attended to. Including:
The initial inspection report
Guidance and help in preparing the property
Finding the right tenant, for your property
Arranging advertising and tenant viewings
Lease preparation, and bond collection
Ongoing and regular inspections and reports
Rent receipts, arrears control and reviews
Supervision of repairs and month accounting
Payment of rates and levies (optional)
Priming Your Property For Tenants
Whether you are leasing your property for the first time or just about to re-let, handing over your home to tenants can be daunting, but with the right preparation you can be confident in your role as a landlord.
Here at L. J. Hooker we recommend adopting these four P's of preparation to ensure handing the keys over is an easy transition.
Professionalism. Choose a professional to manage your investment property. A property investment manager will advise you of your landlord responsibilities, explain rents, bonds and general financial and legal matters, choose the best tenants for your property, carry out regular maintenance checks on the property, and maintain regular communication with you throughout the tenancy.
Presentation. You would expect your tenants to leave the property in the state they entered it, so it is important to hand over a well maintained and safe property in the beginning for example, making the property as tenant-friendly as you can with easy wash walls and scotch guarded carpet.
All maintenance and repairs should be carried out prior to the start of any tenancy.
Protection. It is important that your investment property is properly insured. The best approach is to take out Landlord Protection Insurance. Investment properties are often covered under general building insurance but there are policies, when you get down to the fine print that is void under tenancy.
Tenant safety, and that includes the safety of their visitors, involves making sure paths, paving, verandas and stairs for example, and are risk free.
Provide adequate home security such as locks, security screens and secure garaging. By law, a landlord must secure a property to a prescribed level for that postcode to allow tenants eligibility for contents insurance.
Perks. These are your property's additional features such as a swimming pool, spa, exceptional gardens, dishwasher, clothes dryer etc. Ensure all parties know where responsibility lies. If such perks are to be the tenant's responsibility, you need to ensure that the necessary equipment is available for them to carry out maintenance. It is preferable that all appliances are under warranty and you should check that your insurance covers fusion.
Pets If you allow pets, make sure the ground rules are clear and all parties agree on them.
Good fencing is critical. Under some council by-laws, a landlord can be held responsible for their tenant's dog if it gets out of a yard.
When letting your property, the right preparation and good communication will lead to peace of mind, a professional and pleasurable landlord/managing agent relationship, and a happy tenant.
Why Choose Pacific Palms Signature Properties?
Pacific Palms Signature Properties can offer our years of experience in Pacific Palms. It is the experience and the dedication that allows Pacific Palms Signature Properties to give our landlords the best advice, the best selection process and the best in communication. Palms Signature Properties are always looking to up date technology, training methods, research, and management structures, to maintain our premier position as a trusted and respected brand in the Real Estate industry.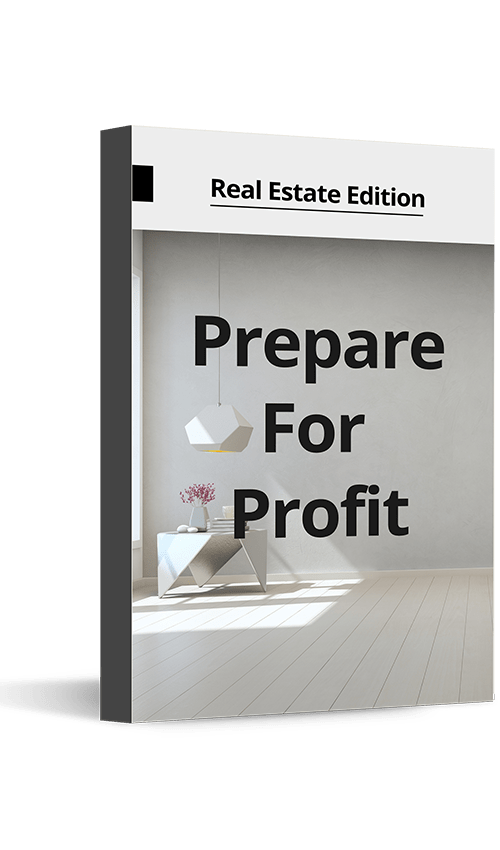 Do you own a home?
Prepare for profit. Download our top tips on how to get the highest and best price when selling.