Tenant Tips
10 Tips that will make choosing your next rental property easier
1. Do your research
Spend plenty of time investigating the area. The advantage of renting is that you can move when your tenancy is up, but don't think too short-term – make sure this is the area you want to live in. If you have children make sure you look into the local schools and not just the nearest one – you may not be guaranteed a place. The best way to get a feel for an area is to visit and have a wander around on foot.
2. Use the whole rental market
Most towns have a number of prominent real estate agencies you can visit them either in person or on-line. Large firms can have a wide range of properties but check out property management agencies and private landlords to ensure you are not paying over the odds.
3. Take your time viewing properties
Looking around rental properties can be a bit of a whistle-stop tour but if you find somewhere you like don't just give it a ten minute once over. Check everything carefully. Does it have air-conditioning, a decent yard (or none)? What about the neighbours? What are the showers like? Are the windows in good condition? These can all be forgotten in the heat of the moment. Make a checklist to take with you when viewing properties you really like.
4. Choose house-mates carefully
If you are looking at renting with others, choose who you live with carefully. Remember, it's little things that can make the difference between harmony and torment. Money is the most common cause of dispute. Make sure you work out your budget and how bills will be paid.
5. Make sure you set up direct debits or payments properly
Being a tenant who doesn't pay on time is the best way to ensure your landlord or agent won't go out of their way to help you. Getting all the finances sorted properly and having the deposit, bond and subsequent rent arrive on time will mean that you are immediately onside with the people you need to call if the plumbing goes or you want a new oven.
6. You can negotiate (sometimes)
Many landlords are open to negotiation (but not all). For example, if a house is advertised for $250 per week, and you have inspected it and don't believe it is worth that much but you still like it, you can lodge your application at $240 per week (and explain to the agent why, so they can pass your reasoning along to the owner). If you sign a six or 12 month lease, the rent cannot be increased until the lease is up for renewal.
7. Don't ignore the condition report
Ensure you spend a lot of time going through the ingoing inspection report (that's the one provided by the agent at the time you sign the lease. Be really fussy and don't overlook the little things, such as: existing dust/cobwebs on blinds, grimy kitchen cupboards, dirty filters in stove rangehoods, scratches on polished floors, any marks on carpet, marks on doors and walls, built up dust on ceiling fans, missing lightbulbs, weeds in garden beds, neatness of lawn/garden, general condition of exterior paintwork, whether guttering is intact, etc, etc. The more detailed you make your initial report, the easier it will be for you when you leave. And make sure you get your copy of the report back to the agent within 7 days.
8. Tell your agent or landlord if there are problems
Landlords are not psychic. You may know that the washing machine has stopped working and grumble about it, but unless someone tells them your landlord won't know work needs doing. Don't be shy in reporting any difficulties, having things fixed at no cost to you is one of the privileges of being a tenant. A good landlord will also appreciate knowing if something needs doing – after all, it's their investment you live in.
9. Don't let your bond go easily
Be sure to protect your investment by leaving your property in the same condition as when you first took occupation. Once you leave the agent will inspect the property and compare the condition at the end with the way it was at the beginning. Except for fair wear and tear you can be made responsible for any cleaning, outstanding rent or damage. Don't forget, your bond is usually equal to 4 weeks rent. If you're paying $250 per week then your bond is $1000 – so be sure to leave your property looking good and you'll get the lot back
10. Don't forget Insurance
Make sure your contents insurance is amended if you have flatmates, otherwise your insurance agency won't cover you if you make a claim. Things like window locks and deadlocks on doors also work in your favour for contents insurance - if this is important to you (and it should be!), you should look for a place with these included, or negotiate with the agent/owner to have them installed.
Makes it easy for you to make sure all bases are covered. This simple list itemises what to do and lets you track your progress. Perfect for those who might forget a detail. Ideal for all. This list is very handy to have.
We wish you good luck with Your House hunting! Pacific Palms Signature Properties is happy to make house hunting much easier for you.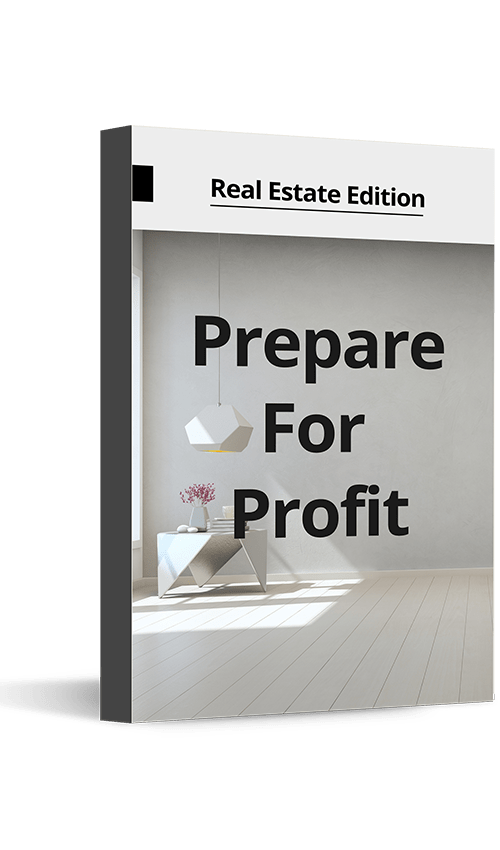 Do you own a home?
Prepare for profit. Download our top tips on how to get the highest and best price when selling.