Why Choose Us?
Tell me why should I appoint you as my agent?
If you entrust Pacific Palms Signature Properties with the sale of your home or property you can be sure that all times we will act in your best interests.
We will do our best to ensure that the transaction is both rewarding and enjoyable for you, and that your interests are served before anyone else's.
At Pacific Palms Signature Properties we are committed to outstanding communication.
Effective communication falls into two areas -
Close communication with you as the seller and the ability to communicate with people looking to buy.
Our results have proven that great marketing programmes are simply outstanding communication with genuine buyers.
Company Profile
The Pacific Palms Signature Properties team are highly trained professionals all of whom are locals. Because they are locals they know their local area better than anyone, they know who is buying and what they are looking for.
Pacific Palms Signature Properties are in the forefront of the Real Estate industry in the Pacific Palms district.
Lifestyle Buyers
Our company are the Specialists in the Pacific Palms district in the marketing, presentation and sale of up market lifestyle properties. We have a huge referral network and active mailing list of city based professionals who are seeking a Pacific Palms lifestyle experience. We cater for this market, trading 7 days a week. We have the most energetic and knowledgeable team in Pacific Palms who know the market and how to market well than anyone.
Residential
Our team has consistently achieved the highest prices for residential property in the Pacific Palms district. We sell a broad variety of homes to people locally as well as client we target in Sydney and Newcastle/Hunter regions. Our 7-day service ensures buyers see your house when other agents in our area are closed .
Marketing makes all the difference
Effective marketing does make a difference and it is one of the things we do really well.
At Pacific Palms Signature Properties we don`t just place advertisements into the paper, that`s advertising not marketing. A powerful marketing programme ensures that enough "right buyers" know about your property, buyers who will make a dollar difference to your bottom line.
Why are our marketing programmes so popular?
We do the research. We know where the buyers come from because we ask them. Our ongoing research ensures our marketing is targeted at where the buyers are looking. This inevitably means superior levels of enquiry, and as a seller, that will translate to more offers and a better end price.
Your Sales Team
We are a team of locals who have strategic advantages such as local contacts and product knowledge, a referral network second to none that directs buyers from all over the state. We are experts in the marketing and negotiation of property.
Greg Hope - Principal
Greg Hope has been in the real estate industry for the past sixteen years in the Pacific Palms district. Greg has personal sales annually of more than 15 million dollars of worth of property. Greg has the reputation throughout the region achieving many of the Palms highest prices through excellent negotiation and marketing skills, whilst his product knowledge is second to none. Greg lives in Pacific Palms with his wife and has two children.
Mark Lawson - Area Specialist
Mark was born and bred in the Great Lakes region and lives in Pacific Palms with his family. Mark is a high achiever and is very passionate at selling real estate. Mark has excellent product knowledge and is extremely enthusiastic and has a likeable nature. Mark has a relaxed and happy personality combined with a drive to succeed.
Support Team
A great sales team cannot operate efficiently without a solid base. We have great people in our front office and behind the scenes
The Advantages of Choosing Pacific Palms Signature Properties as YOUR Agent - Local Knowledge
We know the market in this area better than anyone and we know which is buying. Our team of six local professionals keeps our ear to the ground and keeps you informed.
Experience
A wealth of Real Estate experience ensures that you get accurate advice.
Open 7 Days
We operate a fully serviced office everyday to ensure your service.
Leading Web Site
We have one of the most professional web sites in the industry to ensure that our property is advertised in colour 24 hours a day everyday world wide.
Huge Mail List & Referral Network
Our excellent reputation and loyal clients have enabled us to build a huge referral base and mailing list.
Huge Profile Position
All visitors to Pacific Palms pass our office with its high profile main road position. Our window display ensures that your property presents to the prospective buyer beautifully from the first moment they see it.
We are Marketing Experts
Therefore we attract not only buyers but also interstate and international buyers from our extensive advertising campaigns.
Owned and operated by locals who care about their town and people.
POINT OF DIFFERENCE
Service
7-Day Service
Office number reverts to sales agent after office hours
2 agents working to sell your property
Property Management Department to service investors (buyers)
Advertising / Marketing
Pacific Palms Signature Properties recommend such publications as: Domain, North Shore Times, Manly daily, Mosman Daily, Sydney Weekly and Wentworth Courier
Our Window Display is the largest and prominent in Pacific Palms
All properties listed with Pacific Palms Signature Properties in our exclusive colour brochure that is distributed to our prospect database.
Your property is profiled on four prominent websites.
We have a fulltime Sales and Marketing Specialist to ensure that your property is advertised and promoted to its full potential, every step of the way.
Training
Our staff attend seminars and undergo industry training regularly
Pacific Palms Signature Properties agents continually practice their negotiation skills to ensure you receive the best possible price achievable.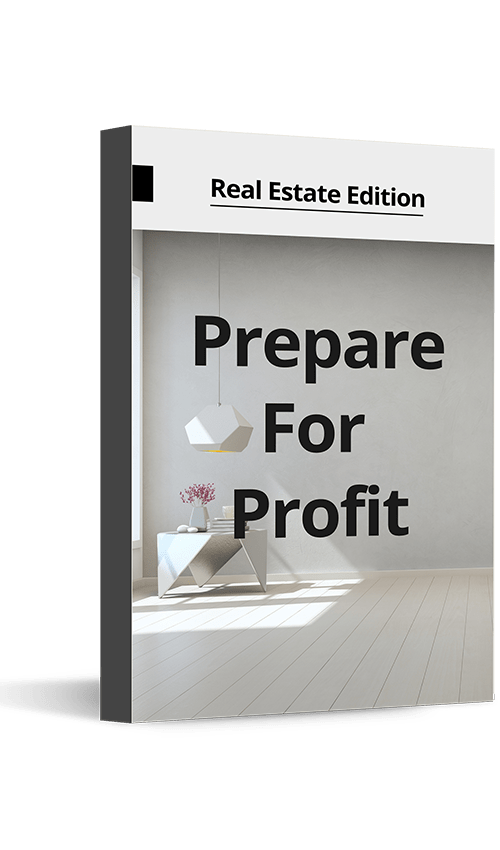 Do you own a home?
Prepare for profit. Download our top tips on how to get the highest and best price when selling.